If you know me in real life, you know how much I love Etsy. I love that I can get gorgeous, handmade, personalized items shipped right to my door. I also love that I'm supporting small businesses and mom-preneurs, too.
Etsy is my go to place when I'm looking for something unique & special. From personalized birthday shirts and bows, to invitations, paper crafts and even clip art, I'm always browsing Etsy for something super cute and unique.
One of my favorite shops for this holiday season is AlexisKrystina Crafts. Alexis makes high quality paper crafts that are so beautiful you won't want to give them away. I absolutely love these glittery boxes that are perfect for those delicious little square Ghirardelli chocolates that I love so much. What a cute way to package them and give out for the holidays.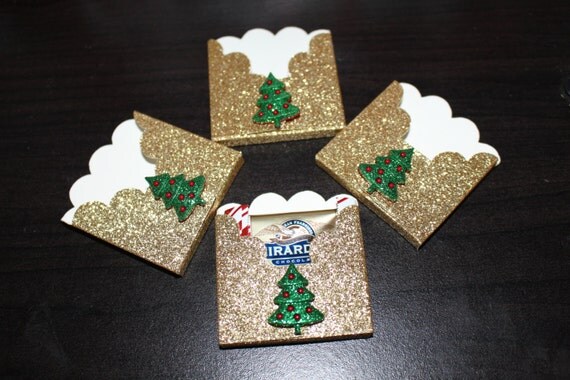 And check out these adorable favor tags. Who needs those cheap little sticker ones when you have these pretties adorning all your holiday packages? It really adds a personal touch to your holiday gift giving!
Check out AlexisKrystina Crafts for more beautiful, handmade paper crafts!